Learn How to Make A Pizzeria Dining Area Page

Discover the step-by-step process of making a pizzeria dining area page from start to finish. Learn skills and gain confidence with easy-to-follow video tutorials and downloadable patterns. In no time you'll be making your own quiet book page like a pro.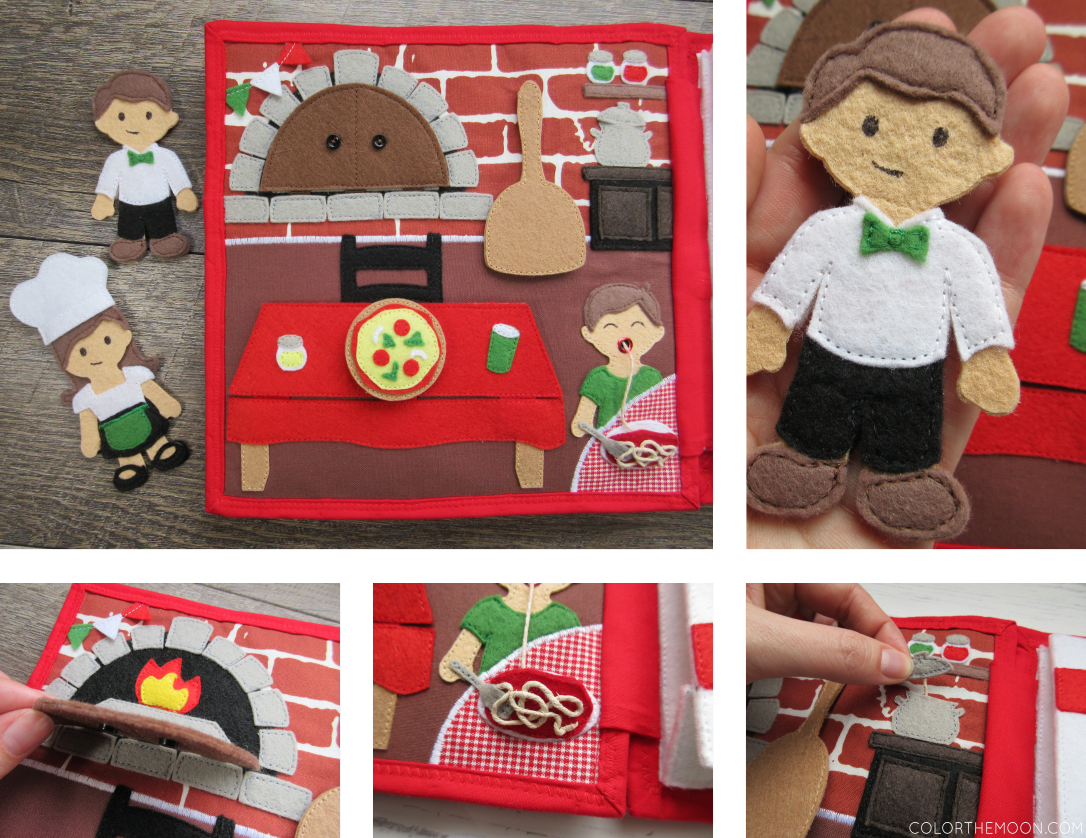 > Stop using the wrong supplies
Included is a materials checklist, so you'll be sure to use the correct tools and supplies. Plus, the clickable links page shows you exactly where to get everything you need.
> Take the guess work out of it
No need to design your own templates. Use the included printable patterns in both PDF and SVG formats to create perfect cutouts.
> Learn to love working with felt
Find out what type of felt is best to use, and how to cut it. Before you know it, felt will become your new favorite material to work with.
> Get started with confidence
Whether you're new to making quiet books or you've made several before, the easy-to-follow videos will get you started with confidence.

> Walk-through tutorials
Watch the entire process of making a quiet book from start to finish with complete video walk-throughs detailing every step.
> Make something the kids will love
It'll be easy to see this project through to the end, and your kids will love playing with a pizzeria quiet book that was handmade by you!

Join the Pizzeria Dining Area Workshop and learn how to make a quiet book page that your kids are sure to love!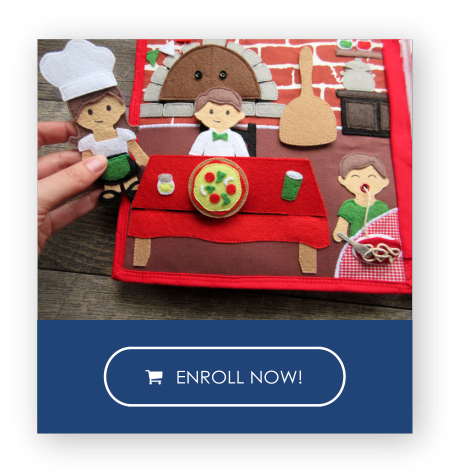 $27

Access to 11 step-by-step video tutorials
Lifetime access with unlimited views
Printable Tools & Materials Checklist
Clickable Master Supply List
Downloadable Patterns in PDF and SVG format
Quiet book making tips, tricks, and techniques